To all our dear customers, thank you to all of you for your continuous support. As you are all aware, for the last 2 years, the world has been through a fair few turn of unpredictable events. Due to these events, the daily costs and acquiring of these ingredients, equipment and other products have all skyrocketed. With these increases, we unfortunately have no choice but to adapt and also change the prices of our set course lunch menu, this change will commence on the week beginning of 17th May 2022. I know that some of you will be put off by this but we tried our very best to keep going with the old prices since we took over in October, however, now it is way more difficult to do so. We made a promise the moment we got the keys to this historic and wonderful 30 year old vintage restaurant that no matter what we will keep this place alive for those whoever did take step in here and for those to come in the next generation. This change is vital and necessary if we are to keep this promise and the future of Nicolinos alive. I hope all our dear customers understand. To see the new menu simply click on this hyperlinked text ; NewLunchMenu. We hope to see you all very soon dining with us in this new chapter. To book just simply send an email to ciao@nicolinoss.co.uk or ring up 01243379809.
​
Kind Regards
Nicolinos Management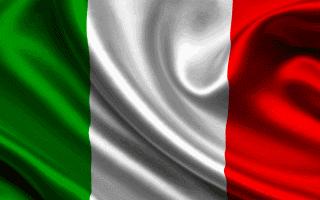 Nicolino's​
Italian Restaurant
Bringing authentic Italian food
to your table.
At Nicolino's, you will find a friendly, lively and buzzing atmosphere, with waiting staff whose top priority is customer satisfaction, we will ensure an outstanding & good-natured service. This rustic restaurant not only offers traditional Italian favourites, such as lasagne and pizza, but also offers unique dishes prepared with fresh, locally sourced seasonal ingredients.
Tuesday to Saturday
Lunch: 12.00pm to 2.00pm
Dinner: 5.30pm to 10.00pm
To request a booking, please call us on 01243 379809.
​